Current and Past Marketing Activities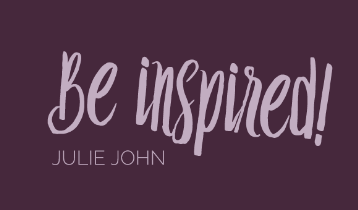 Word of Mouth
By far the most effective marketing for BIE is word-of-mouth referrals. Given the local area Julie is working in and the unique nature of her services and background, that is not surprising. Before the COVID-19 pandemic halted most events, BIE was maxed out in terms of customers that Julie could accept. Currently, at the back end of the pandemic, contracts are starting to be offered to Julie again, and through word-of-mouth referrals, organizations she's worked with in the past are starting to get in touch. She reaches out to former customers regularly, and when they mention events "down the road," she makes sure to check in again and to follow up.
Social Media
To actively encourage new contracts, BIE uses social media, mostly Facebook and some posts on Instagram and LinkedIn. Other options, such as TikTok, at this point do not line up with BIE's typical customer base. Julie was fortunate to be trained in the design of posters and other marketing materials; a skill she treasures and uses often.
Watch Video Clip 6 – Designing (Transcript Available) (CC BY-NC-ND 4.0):
She is thankful that this mentor in her previous job exposed her to creating marketing pieces, which showed her that she was passionate about this and instilled the confidence to create such work. For the most part, Julie designs brochures, posters, and other marketing materials for the events she plans herself. While that might not quality as "professional" graphic design, it works for her customers and the community events she organizes, resulting in many positive comments.
BIE encourages word-of-mouth referrals and sharing of details about the company that are communicated through social media or email. No incentives are needed for her content to be shared, but Julie has tried to hold contests to increase the interest. This could sound like, "Post and share, and win a gift card."
Website
In the past, Julie has found that spending a lot of time to learn how to build a website, to research technology and so on, was not worth her time. So, she contracts a freelancer to help with the website design and appearance, ensuring her website is current and consistent, while Julie provides all the content.
I tried building a website, and it was so frustrating. Doing all the research, and all my time, and just at the end, feeling so frustrated and not wanting to touch it, even though I took a class on website development, but to learn it in class and then go on your own and do it, it's a whole different story. I really like the hands-on learning, not from a textbook.
The contracted marketing help BIE hired is the sole proprietor of a small business that was recommended to Julie through her network. She has been happy with the work done by this woman, which ensures that not only the website is well-designed but also that her social media presence is active and current. This is in contrast to Julie's attempt to do it all herself, similar to her trying to do all the accounting herself and now finally hiring a bookkeeper.
Watch Video Clip 7 – Social Media (Transcript Available) (CC BY-NC-ND 4.0):
In the end, she admits, she should be doing what she is good at, what she is passionate about, and let other experts do what they do best. That avoids getting frustrated learning about other areas of business, such as the science and timing of marketing that goes beyond designing a poster, which she can do well.
For Facebook promotions, Julie would use free software to choose a template and create a social media post based on the content she wants to publish. Mostly, she uses pictures and converts them into compatible formats, though she admits that she is not familiar with the details and technology of advanced web content creation. Typical posts share information about her business or upcoming event details, and these are not targeted towards a specific audience but are instead open to all of BIE's followers. These posts also often get shared around the community and increase her exposure and word-of-mouth grassroots reach.
Paid Advertising
In addition, BIE has used paid ads on social media (e.g., Facebook) to promote events such as a fundraising golf tournament in the summer of 2021. These ads were targeted to reach the right audience. The statistics, such as how many people saw the ad, were tracked, which is something Julie does not do for her regular Facebook posts.
On Facebook, you see when most of the people are online—ifit's in the morning or afternoon—andyou can track how many people viewed your post and whatnot, but I don't usually go into that detail when I post, but that's something I should start tracking. There's a lot of work when you get into marketing online, and that's why you hire somebody.
Julie has done some radio spots for some of her other initiatives, but it is an expensive marketing tool. Overall, BIE sets a marketing budget that is communicated to the marketing person who is being used for the website and paid advertising. Often, that person suggests paid advertisement opportunities after doing the research, and Julie has agreed to lower cost options (e.g., a 5-day ad run for $16). Anything that goes beyond the budget given will be discussed, and if the benefits and revenue potential are clear, it will be implemented.
Media Release
While she has not done any other paid advertising for BIE, she did use a media release for her Leading Indigenous Female Entrepreneurs project, known as the L.I.F.E Foundation, as well as for My Sisters Closet Clothing Program. Initially fearful about the unknown medium and response, she was thrilled to learn that some newspapers picked it up, and she even got interviewed by CBC.
That's another big learning curve that I have learned in businesses. Even through fear, and you're scared, just do it anyways, and that's the only way you're gonna learn […], and if I allowed fear to stop me from putting out a media release, even though I didn't know how, I would have never done that and gotten the attention that it deserves for that program.
Email
BIE also maintains a large email list, including past clients, registrants for past events, and potential customers like local organizations. The emails try to reach out to anybody who would be interested in a certain event. BIE actively uses this list to promote and stay in touch.
Newsletter
Another part of the L.I.F.E. project, the Secwepemc L.I.F.E. Online Newsletter is a free online newsletter run through the BIE website.
Personal Connections
Julie admits that she lacked confidence when she started building BIE. Reaching out and communicating with potential or actual customers did not come naturally back then, and she much preferred to work behind the scenes. She would attend networking events and be excited about the opportunity but also terrified at the same time. This contributed to the business being a side business and part-time job for a long time. Back then, she didn't have the skill to pick up the phone and call someone and talk about her business or set up a meeting. She has since learned that making personal connections is critical, whether it is face to face or by video calls online.
I always thought all these people are all smarter than me or I don't belong here, but doing my Master of Education and meeting all the other students when we first started that class, and everybody had that fear of "I don't think I belong here," but at the end, in going through our Masters, we became such good friends, and everybody has fears.
Marketing Challenges
One of the challenges for BIE is that there is no concrete plan for marketing each month. Something might come up, and a poster is needed; another month, the time required is much less. Julie appreciates the expertise and help of the marketing person she hired, but even that requires time on her part.
Watch Video Clip 8 – Time Needed for Marketing (Transcript Available) (CC BY-NC-ND 4.0):
Determining a budget and spending funds on marketing is a challenge for any small business. There are always other priorities, and expertise in deciding where the most benefit is gained from marketing expenditures is also in short supply. Julie is careful to operate within her means and not spend or promise money that may not be available.
With marketing for a solopreneur, a lot of people stay away because radio is expensive, TV is expensive, and even putting an ad in the newspaper, or wherever, is expensive. Unless you are a bigger organization or a business who can afford that, for solopreneurs, you usually don't have dollars to put in a marketing plan. So, I'm fortunate the lady I'm working with works within my budget and does phenomenal work.
With business picking up again and BIE hoping to become as busy as before the COVID-19 pandemic, Julie is not opposed to spending more on marketing, especially if she can start organizing her own events. With a goal to sell out these events, she would most definitely increase the budget for paid advertising and marketing.
A consistent presence is important; Julie has seen too many gifted artists disappear because they can no longer afford a website or phone line. Being available and easy to contact is also part of marketing, and BIE makes sure customers do not have to fill out a web form and wait for days for an answer. She is always available over the phone and also responds to emails quickly, even just to say she will write more later.
Her marketing challenges are not influenced by her competitors, but instead they are influenced by her own personal experience in dealing with businesses. She knows what she likes and doesn't like, and she is not afraid to try something, then assess, and either continue or discard.
Marketing Opportunities
BIE often collects feedback from the event participants, even though ultimately that is up to the client to decide on. Sometimes, this is done via paper form, often promoting the chance to win a prize. It encourages participants to share their thoughts before leaving the event. Online tools such as Survey Monkey have also been used, at the client's discretion. So far, BIE has not used the overall feedback from event participants for marketing but has collected testimonials from clients and participants who have sent personal messages to BIE.
From the website:
HEAR WHAT OTHERS HAVE TO SAY
Julie John of Be Inspired Events provided excellent support to us in organizing the 2019 BC Studies Conference at Thompson Rivers University. We were very grateful for her help in designing the program and the promotional material, and appreciated her professionalism and her attention to detail in arranging various conference events. She helped to make the conference special in many ways, including by personally preparing over 100 sage pouches as gifts for attendees. We would definitely recommend Julie to others who are in need of event planning and assistance – you won't be disappointed!
— TINA BLOCK (Associate Professor, History) & BRENDA SMITH (Open Education Librarian) CO-CHAIRS, 2019 BC STUDIES CONFERENCE
The feedback forms for the clients include any questions that the client wants to ask the participants. BIE's own feedback forms focus on whether participants enjoyed the event, what suggestions they have, and how BIE's services can become better.
Through social media and people just commenting and stuff, I get feedback that way, but nothing targeted where I put anything out on social media asking for feedback.
Julie John is part of the BC Native Women's Association and quite a few other groups that support Indigenous female entrepreneurs on the provincial and national level. In addition, she joined the Chase Chamber of Commerce and is still on the email list for the Kamloops Chamber of Commerce, though no longer a member. She is working with the Chase Chamber of Commerce, trying to include more Indigenous businesses in their directory and also to clarify the benefits of joining the chamber. Discussions are also starting with the Little Shuswap Lake Indian Band to share profiles of band members' entrepreneurial business ventures on their website, with links and a dedicated space online. This will assist in promoting the businesses for free.
There are other organizations that are suitable for small businesses to become members. At conferences and meetings, opportunities for joining these are often presented. It was an eye opener for Julie to learn that small business is often defined as 50+ employees, which is a far cry from her "solopreneur" operation. Accordingly, fees for these organizations are often way too high for a solopreneur.
As an example, the BC Indigenous Business and Investment Council offers memberships and certifies a business as an Indigenous business, which includes many benefits, but the fee is about $300 per year. An expense such as this is not a priority for BIE, especially since BIE's work is so local, even though the networking opportunities would be beneficial. Workshops and events provided by the council can be joined as a non-member as well, which BIE has done.
I really love attending workshops and events—anything to do with Indigenous entrepreneurship—andmeeting people that way, networking that way, and being at an event that I truly want to be at and that inspires me. I think I would rather spend my money on that than a membership.
Being creative with the marketing approach, even if the business doesn't have a large budget, is key for entrepreneurs. Thinking outside of the box and spending the money that is available most effectively is critical. BIE isn't afraid to get creative, use marketing that doesn't cost money, ask for deals, use its networks, and include its own resources.
Another dream and future opportunity to promote BIE lies in facilitating BIE's own workshops. Specially, Julie has read and learned a lot about a healthy relationship with money, which she would like to pass on to others. Her upbringing and habits acquired from her environment favoured spending and not making money, so developing this healthy approach to making and saving money has been a steep learning curve that Julie would like to include in her own workshops.
Watch Video Clip 9 – Money (Transcript Available) (CC BY-NC-ND 4.0):
Julie also recently finished a film making class on how to make a documentary. With this addition to her skillset, she would like to video interview Indigenous female entrepreneurs, professionally edit and publish that film, and create a resource and a following. She also loves listening to podcasts and would like to create a podcast channel that interviews Indigenous female entrepreneurs who share their challenges, successes, and stories about their businesses.
BIE has not focused on reviewing and comparing statistics and metrics on a regular basis, such as views and shares within social media. If something gets a lot of traffic and shares, Julie might notice but does not use that information further.
An advocate for dreaming big, Julie would love to invite well-known motivational speakers and get to that level of event planning. Hosting an event that is attended by thousands of people, bringing in guests such as Buffy Sainte-Marie, or bringing an international speaker to her area—these are dreams that could become reality in the future. With an increase in contracts, and if the budget allows, Julie would also hire an assistant to help her with the smaller tasks so that she can stay focused on the bigger picture.